Add St. Lucia Splendor To
Your Next Special Event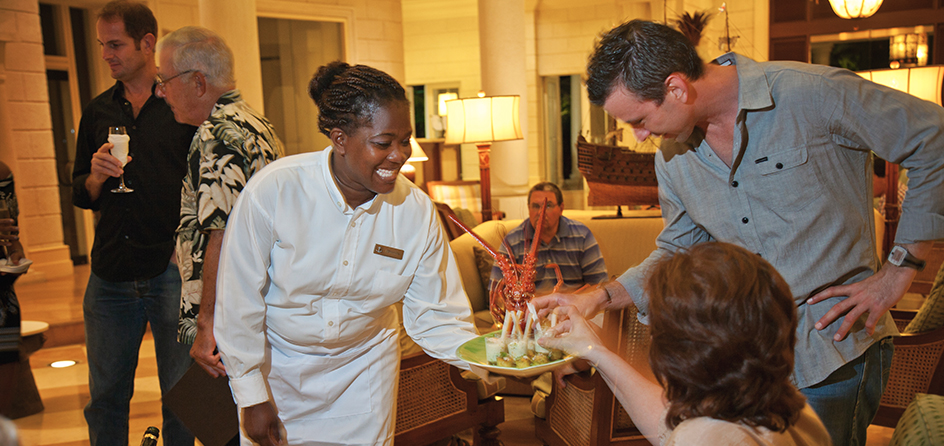 Whether you're marking an anniversary, important birthday or any of life's milestone moments, The Landings Resort and Spa in St. Lucia sets the stage for your most memorable events. Our award-winning beachfront resort offers a perfect balance between elegant and informal, allowing guests to embrace the authenticity and stunning natural beauty of our island home. Allow us to create a magical experience, marked by extraordinary cuisine, one-of-a-kind excursions and endless opportunities to linger with your toes in the sand.
St. Lucia Chocolate Heritage Month
Chocoholics are invited to stay at The Landings Resort and Spa this August - Saint Lucia's Chocolate Heritage Month - and join a month-long celebration of glorious chocolate culture and history.
Our upcoming events:
For one month only, The Palms restaurant's menu, one of the three restaurants at the resort, will receive a chocolate makeover and introduce a new drink, 'Lucian Tan', a decadent and creamy blend of Guinness; Chairman's Spice; local chocolate syrup and vanilla ice-cream, topped by local chocolate shavings to create pure choco bliss. A Caribbean staple, jerk chicken, is transformed in a new dish thanks to a dazzling chocolate twist and becomes 'spicy jerk chicken wings with salted local chocolate dip', set to awake all taste buds.
For wellness enthusiasts, an exclusive cocoa-based treatment will be available at the spa, a luxurious 7,000-square-foot haven with eight therapy rooms. The 'Landings Glow', a 60-minute full body exfoliation massage followed by a chocolate body mask and moisturiser, will make skin glow with health and restore its youthful radiance. The products, made of organic mocha mint and chocolate peppermint, are by Notox Girls, a local skincare brand that only uses ingredients sourced in Saint Lucia.
Plantation tours are one of the best ways to learn about the history and the bean-to-bar production process, and there are several to choose from in Saint Lucia. The Landings Resort and Spa will offer guests the 'Coco Loco Decadent Tour', a full-day experience of the island that begins on a smooth sailing catamaran to Soufrière and follows with an historic cocoa plantation tour. After learning about the rich chocolate history of the island, visitors will be shown how to make their very own chocolate bar. A gourmet lunch with incredible views of the Pitons will be served at a local restaurant and a visit to the world-renowned Soufrière's Sulphur Springs, the world's only drive-in volcano, will follow. Guests can enjoy an authentic, volcanic-mud bath that leaves the skin smooth and glowing. The day will end with a swim and snorkel in the warm, blue waters of Saint Lucia before waving goodbye to the sun on a glorious sunset cruise as the catamaran sails back to The Landings.
The 'Coco Loco' experiences can be booked with the concierge.