CYBER SALE
Up to
50% OFF
with rates starting from $363
BOOK BY: December 6th, 2019
Save up to 50% and Pay it Forward with this Cyber Sale
Your savings go a long way! In addition to saving big this Black Friday, you'll help save Coral Reefs in St. Lucia. The Landings is committed to protecting the natural wonders of our home. To underscore that commitment, we will donate $30 for every room night booked during the Black Friday-Cyber Monday booking window to The Coral Reef Restoration Fund. Travel from January 5 - October 31, 2020.
Five Star Dining in St. Lucia
After booking your getaway, let's keep things interesting by enjoying unique dining experiences. From authentic St. Lucian specialties to
international dishes to kid-friendly favorites, we aim to deliver delicious cuisine, freshly prepared and served in settings that will stay with you forever.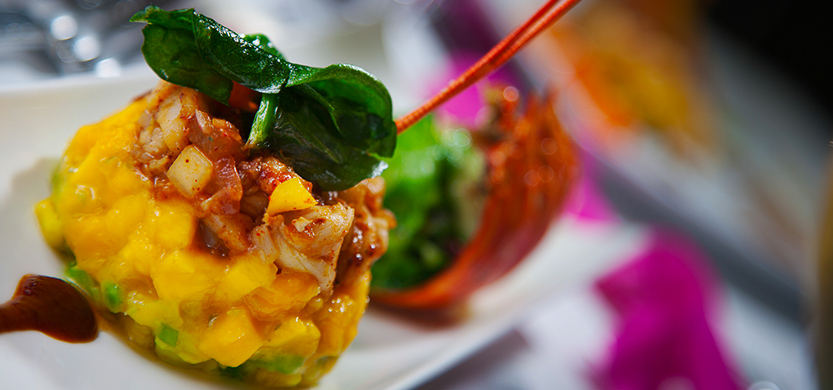 "Fantastic!"

"We had one of our most favorite weeks of vacation at the Landings! Impeccable accommodations, gorgeous setting, fantastic beach, and incredibly friendly staff. This resort has everything you could wish for and more. The staff at the resort made our stay one to remember. "

kendra384

"Best vacation of my life!"

"Hands down, this was the best place for a vacation. Everything about this experience was memorable. This really is a top quality resort and I can say nothing bad about the place - our experience was wonderful and I can't wait to go back one day. If you are lucky enough to be able to come here, do it!"

Londongirl032

"Wonderful Stay"

"What a great hotel. Clean, modern spacious apartment style with all the comforts of home. We had a private hot tub outside with a marina view. Great staff that were so helpful and friendly. We stayed during the off peak season so it was like we had our own private place. I would recommend 100%."

Jennifer J

"A beautiful friendly place"

"It was a special birthday for me and the Landings upgraded me to a three bedroom suite. It was a beautiful suite right on the marina. It was everything I could ask for. The people are very warm and friendly. I had a fabulous time and would definitely recommend this place."

Janet F
CYBER SALE
Up to
50% OFF
with rates starting from $363
BOOK BY: December 6th, 2019